Integration Hub is a coworking house in Berlin, working for and with Newcomers. It offers a place to cultural and economic initiatives promoting positive integration in Germany. The challenge for this visual identity was to show a positive image of diversity: a 2-ways cultural and social exchange.
2016
created with Camille Testard, camilletestard.com
Strength2Food is a research project providing evidence-based recommendations to improve the effectiveness of EU agricultural products quality policy. It aims to improve the public sector food procurement and to stimulate short food supply chains. We created a complete visual identity representing clearly all the aspects of this project. Our illustrations represent complexe concepts in a playfull and didactic way.
Requin Baleine gather at the water's edge videographers, artists, sound engineers and performers. They asked us to build a strong identity from scratch, representing the wide range of artistic disciplines of this collective whose heart beats for scuba-diving.
Charlotte Bricault works as a ceramist and creates green installations with flowers and plants. She needed a simple and strong logo to represent her art work. We recognize her initials in a geometric figure that also evoke nature's curves.
2015
charlottebricault.com
DocNomads is a new Master Degree for future documentary film directors, run by three European universities. The challenge was to create a universal and dynamic visual identity, appealing to students from all four corners of the globe ready to watch their paths cross.
For : St Lucas (BE) + Lusofona (PT) + Szfe (HU) Universities
Did you know on average each person spends 1.5 years of their life commuting? Thats 13,000 hours on the train!
What if you could use that time to learn a skill, and take your brain on a fulfilling journey?
Introducing Train-ing, an exciting new app thats connect travellers who want to learn and teach one another, transforming the train into a real learning community!
Jeroen Vranckaert is a commercial photographer. Simple and clear, this logo was made to be a hint for his clients to remember him in a split second.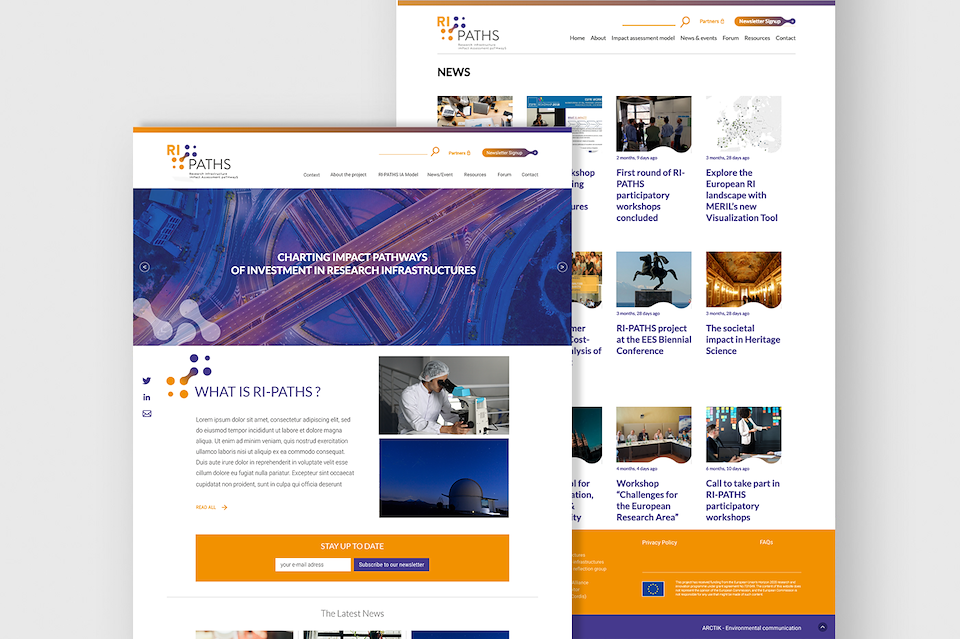 The aim of the RI-PATHS project is to develop a framework describing the socio-economic impact of research infrastructures (RIs) and their related financial investments. The project has received funding from the European Union's Horizon 2020 research and innovation programme. We were commissioned by Arctik to work on the identity of the project and the design of their new website.